This Designer Turned Two 100-Year-Old Sheds Into a Gorgeous Backyard Getaway
It's hard to believe this stylish guest house is just 250 square feet!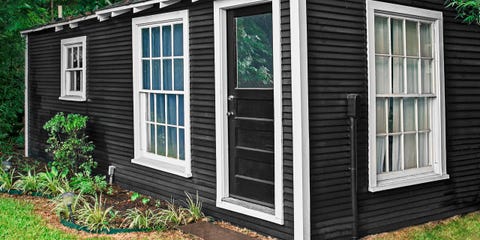 Dallas designer Paige Morse recently renovated a pair of century-old rundown sheds in her backyard into one cozy home away from home, so we asked her to give us some advice for working with a small space to make it efficient, stylish, and comfortable. Paige's motto? It's all about going back to the basics.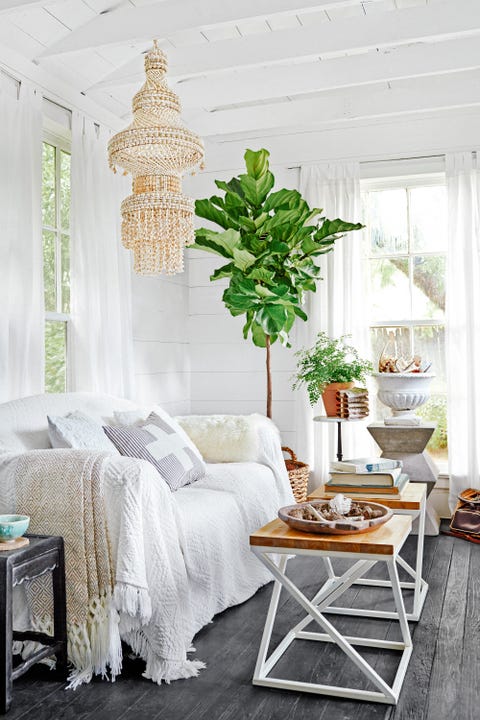 It took Paige four months to renovate the sheds into a 250-square-foot, two-bedroom guest house.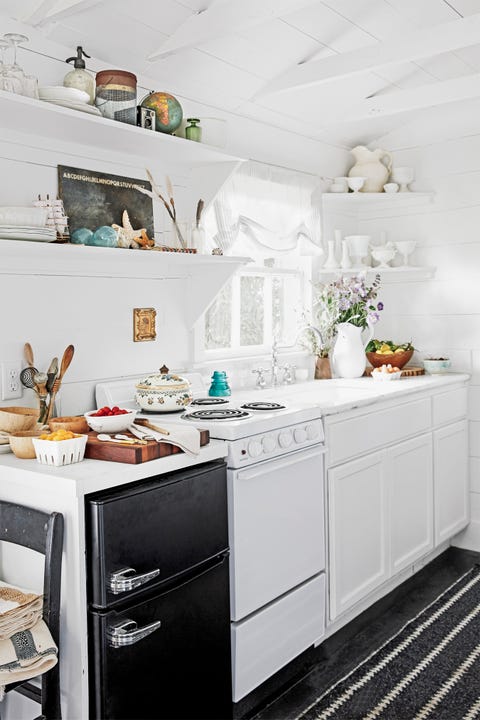 The black-and-white color scheme doesn't overwhelm the modest square footage. "Without a dishwasher, you'd think clutter would pile up quickly, but I've mastered a few one-dish recipes that come in handy for entertaining," says Paige.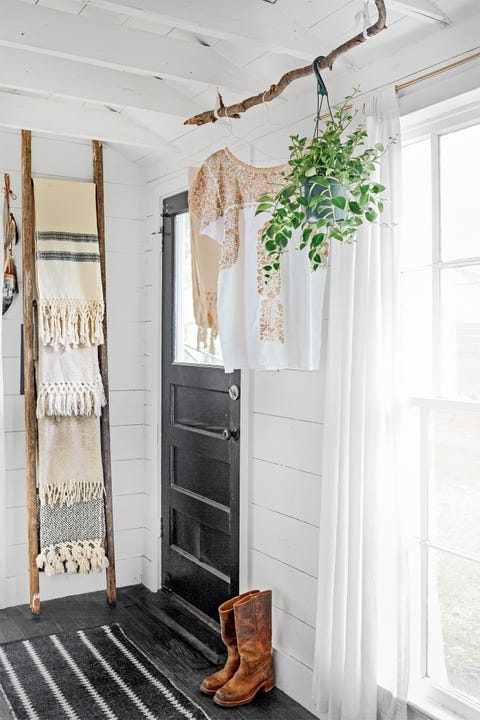 Ample light (and a pitched ceiling) helps the space feel open and airy. "Having natural elements indoors—herbs, houseplants, even a branch 'rod'—helps make the yard feel like an extension of the interiors," says Paige.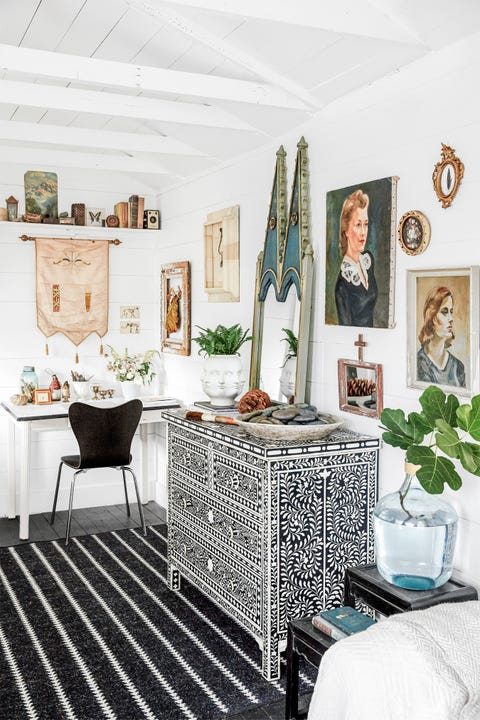 A thematic grouping of art—here, "Ladies Looking Left"—keeps the arrangement feeling cohesive, not cluttered. "I tried to use as much vertical space as possible, whether it's a ladder that displays throws or open shelving to keep things within reach," says Paige, who adds that stripes can make a room seem bigger. "Stripes widen and elongate, which is why you see them in the living room (on the rug) in the bathroom (on the sink skirt), and even the plank walls."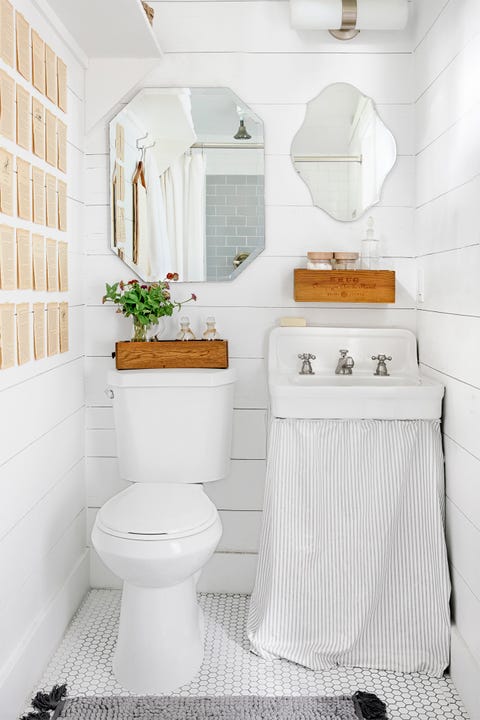 For stealth storage in the bathroom, Paige secured a ticking stripe skirt to the sink with Velcro. A pair of mirrors creates the illusion of more space, and a simple arrangement of book pages adds an artful touch.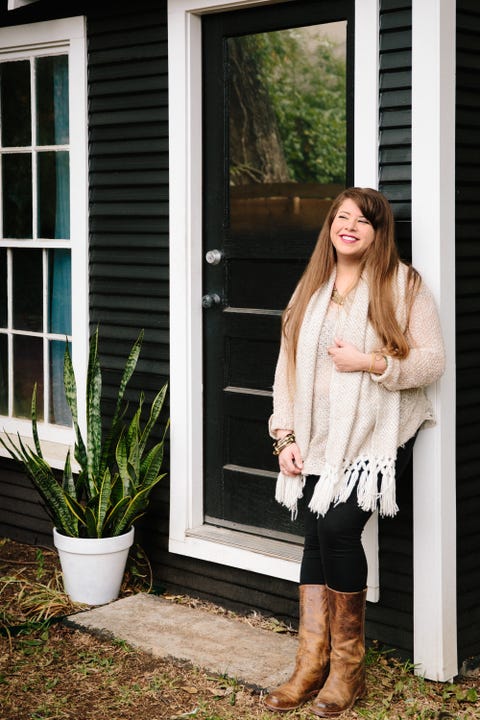 Paige's best advice? Demo first, shop later. "Almost everything used in the shed was passed down, or found during the renovation. We uncovered the bathroom sink under the floorboards!"